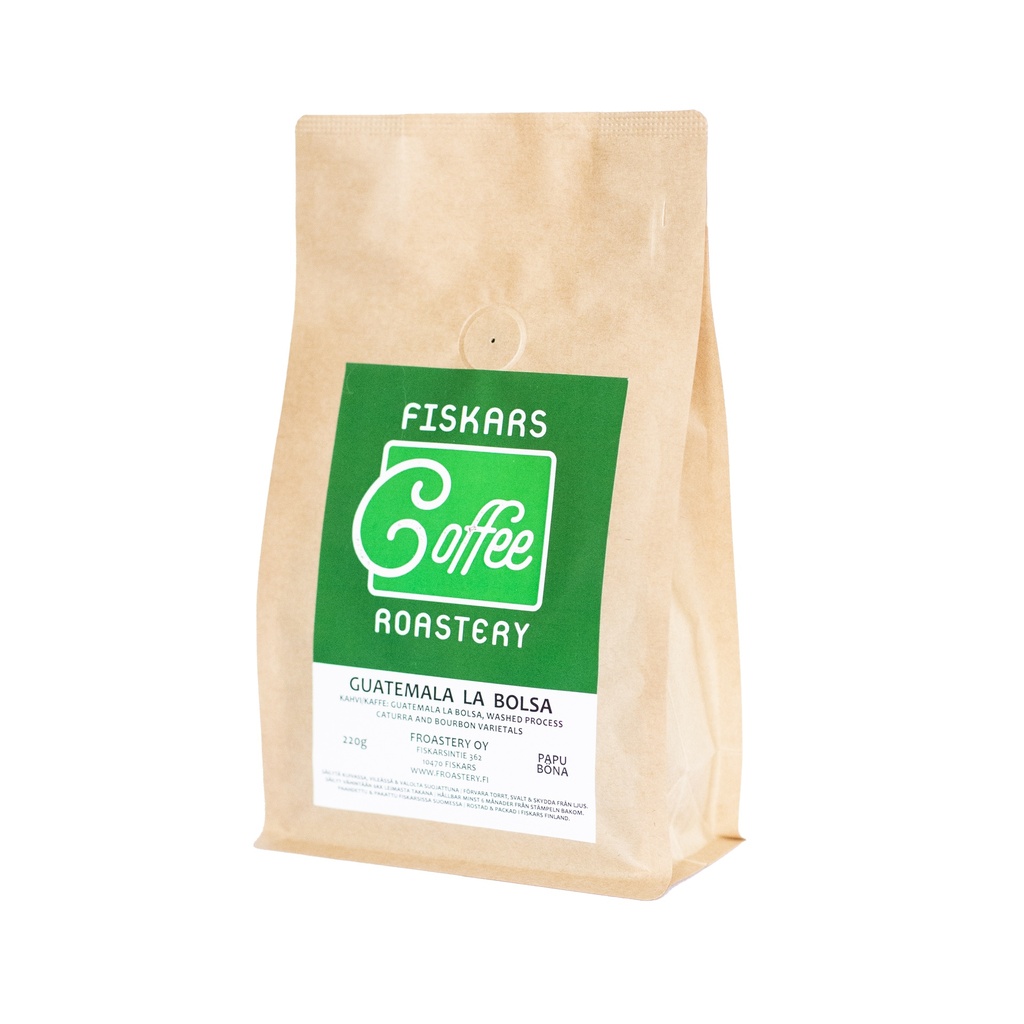 La Bolsa - Guatemala
---
Toimitusehdot

Toimitus lähtee: 2-5 arkipäivässä
Guatemala La Bolsa on jouluksi 2022 saapunut uusi vaaleapaahtomme. Kyseessä on single orgin kahvi, jonka makuprofiilista löytyy: punaista omenaa, makeutta, taatelia, fudgea ja greippiä. Single orgin kahvimme vaihtuvat sesongin mukaan ja Guatemala La Bolsa korvaakin näin ollen Guatemala La Auroran. Prosessi on ns. pesty prosessi. Lajikkeena Caturra ja Bourbon.
Pavun cup score on: 85,5. Kahvi sijoittui toiseksi Guatemala Cup of Exellence 2002:ssa.
Caturra on luonnollinen mutaatio Bourbon -lajikkeesta. Caturra on arvostettu niin paahtajien kuin viljelijöidenkin keskuudessa ja on makuprofiililtaan rikas, makea ja sitruksinen. Pavut tulevat La Bolsan tilalta, joka on Rain Forrest -sertifioitu. Coffee Care rakensi tilalle koulun ja päiväkodin niin täysipäiväisten kuin osa-aikaisten työntekijöiden lapsille. Lisäksi he tarjoavat ruoka-avustuksia perheille, joiden lapset käyvät koulua 5 päivää viikossa. Lue lisää La Bolsan tilasta (teksti Falconilta):
Finca La Bolsa was bought by Jorge Vides, a distinguished medical professional, in 1958. Prior to this the land wasn't used for coffee production. Jorge won a number of awards for coffee production and for services to the region of Huehuetenango, and had the main hospital in the coffee growing community named after him. La Bolsa competed in the 2002 Cup Of Excellence competition and placed second, scoring 94.98. La Bolsa sits between two mountains, which provide a very stable, humid microclimate. This combined with the limestone rich soils give the coffee a very unique profile, with a rich syrupy body and plenty of malic and citric acidity. Coffee is fermented for between 18 and 24 hours, and is then cleaned of mucilage, graded in channels and soaked overnight.
La Bolsa is RFA certified & follows C.A.F.E practices guidelines. Coffee Care funded the construction of a school and nursery at the farm, with fully trained, full-time teachers. All of the temporary and permanent staff have access to schooling for their children, and they are incentivised to leave their children at school or nursery through food donations. When a child attends school or nursery for 5 consecutive days they receive a weekly supply of rice, beans and corn. Prior to this food ration scheme it was very difficult to get people to leave their children in the care of others, and schooling wasn't necessarily valued as there is a greater pressure on earning more money to feed the family. As a result there are no children working in the farm, and the school and nursery classes are full. Accommodation is provided for permanent and temporary workers, with separate facilities for men and women and families, bathrooms and kitchens. Sections of the farm are reserved areas, to promote biodiversity, reduce exposure to winds and soil erosion. Inga trees are used as a shade trees, and to fix nitrogen in the soil which is essential for plant and cherry growth. Renardo has an expansive composting operation to make use of waste products, using redworms.

To install this Web App in your iPhone/iPad press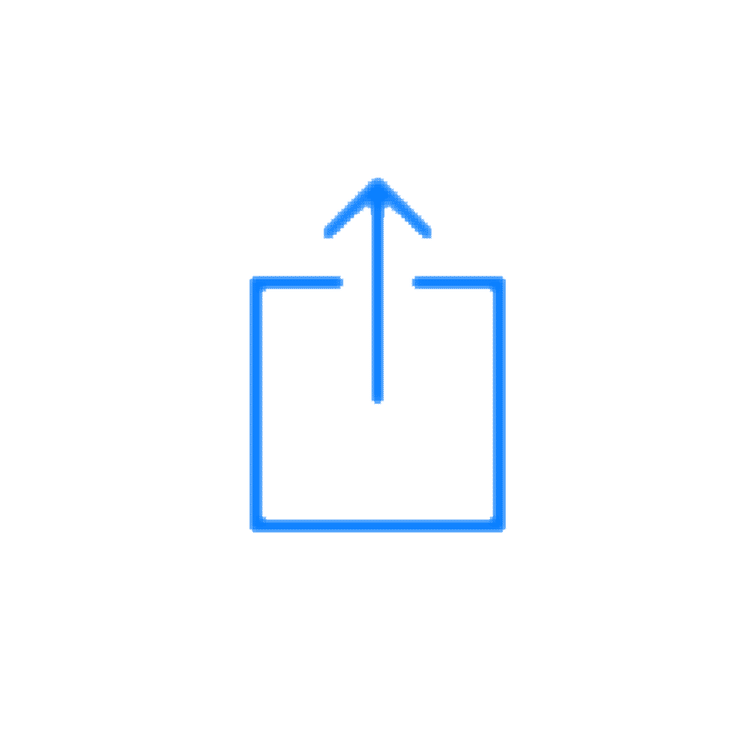 and then Add to Home Screen.